Funny thing about the #OneWord movement that is very popular this time of year… I "participated" last year around this time and was REALLY excited about the prospect of defining my year's goals, resolutions, and direction in one word. So what was my word? I have no idea! During his weekly #MakeItReal twitter chat, Denis Sheeran (@MathDenisNJ) asked participants to reflect on how the previous year's "one word" went. I honestly could not for the life of me remember what my word was. So instead of reflecting on the word, I reflected on the concept and why I might have forgotten my word. There were two obvious answers. First, I can hardly remember what I ate for breakfast, how could I expect myself to remember a word that I came up with a year ago. The other, more mindful answer, is that my one word was clearly not a priority for me. That's not to say my year was not productive or meaningful, but it clearly was not driven by the word I chose at the end of 2016.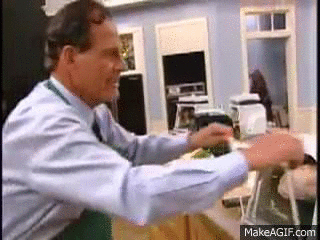 While many of us often break (or forget) the resolutions we make, I don't believe the idea should be discredited. The feeling that a new year brings is somewhat magical. For some, it's an opportunity to forget the negative happenings from last year and start over. Others might look at a new year as an opportunity to continue the positive momentum they've established. This year is the year I'll (fill in the blank). Who doesn't love January 1st?
To make this year's one word a driving force for me going forward, I thought writing about it would help. Okay, first I read Denis' post about his #OneWord2018 and I was inspired to write my own. Thanks, Denis!
On to my word for 2017 2018…
After reading Denis' thoughts about his word (conduct), I realized that create could be interpreted in many ways, as well. You can physically (or digitally) create something, but you can create other things like an environment, or even a better version of yourself, too. With that in mind, here is what I will create this year…
Content…
If you're reading this there's a 99.99% chance you clicked on the link I posted on Twitter. This also means you already know how much great content is shared by amazing educators there! On a daily basis, I see great resources that my PLN creates and I make sure to retweet it so other educators can see it too. I'm a RT machine of sorts. A few weeks ago, my buddy Claudio Zavala tweeted a picture he took of his Flipgrid coffee mug and it was retweeted 104 times! A picture of a coffee cup! (No offense, Claudio or Flipgrid) Another great example is Julie Newton who created the sketch note below that was then RT'ed 443 times! Julie had an amazing impact on hundreds of educators and likely THOUSANDS of students! This led me to think, "What am I creating and sharing  that is worthy of this many RTs?" Not much, honestly. Don't take this the wrong way, I don't measure my value or importance with hearts and RTs, however, it is a good measure of the exposure your content is getting.  So I would like to create more shareable content for colleagues in my district and for my digital colleagues on Twitter. I'm adding a section to my blog to keep some of the content I create, too! Now if you don't see anything there, send me a DM and remind me my #OneWord2018 is create.
Culture…
This is my first year as a Technology Integration Specialist and my first year "out of the classroom." I'm a non-tenured teacher, with only 3 years experience under my belt so I won't pretend to be an outspoken, risk-taking guru. With that in mind, I think that I'm in my new position because of the risks I took/take in the classroom. Technology, even the most reliable technology, can be iffy. Wifi signals waiver, websites go down, computers falter, and sometimes all these things happen at once. There's no doubt this is a terrifying thought, especially if you're waiting for your second round, "unannounced" observation. There are more reasons we can come up with on why adding technology components to our lessons is risky, but the risks don't outweigh the rewards! In this position, I have an amazing opportunity and privilege to help foster a culture of risk-taking. Every day I meet new teachers and students who would benefit from taking more risks. My job allows me to be a sounding board for new ideas and lets me personally take on the risk for teachers who aren't quite confident enough, yet. In 2018 I will do my part to help create this culture.
A better version of me…
Overall I want to be more creative, empowering version of myself. Although I love the "New Year, New Me" Bitmoji, I don't think a "new me" is necessary. How about keeping the good qualities and making the others better? Along these lines, I need take better care of myself. Less Wawa sandwiches and soda. More healthy food choices and running. I love running and need to make more time to get out and #RunLAP, as Adam Welcome would say. This year, starting TODAY I'm going to get back into running shape and turn my #OneWord2018 into a personal transformation, alongside my professional transformation!
Here are just a few of the people who in my opinion are already amazing creators of content and culture. Each of them continuously inspires me to be a better version of myself!
Karly Moura, Sean Fahey, Brandi Miller, Nicole Taylor, Jornea Erwin, Claudio Zavala, Jay Billy, Adam Welcome, Denis Sheeran, Matt Miller, Dave Burgess, Steve Wyborney and the whole team at Flipgrid.
This is a very short list of people, which I was hesitant to even make because I didn't want to offend someone by leaving them off. I could probably list hundreds, if not thousands of people from my #PLN and Twitter. It would be appreciated if after reading my post, you leave a comment on Twitter tagging some creators that inspire you! This will help me stay motivated to fulfill my #OneWord2018.
Thanks for reading and I would love to hear your thoughts on my post!